When you sell your home you will need to make sure you have certain documents ready, but what documents do you need in order to sell your home? In this blog is going to go through each document that you will need in order for your home sale to go smoothly.
Proof of Identity
You will need to show proof of identity to the estate agents, mortgage lenders and conveyancing solicitor in order to show that you are the owner of the property and to protect from money laundering. This can be in the form of a passport or driving licence that has your photo on. They will also need a bank statement or driving license to show proof of address.
Energy Performance Certificate
An EPC is required by law when you sell your home. It gives information about the energy efficiency of the property. An EPC is used to help a buyer understand how much it will cost to heat and light a property. It is rated from A to G, with A being the best as it shows your home is very efficient. If the rating is low then it means it cost more to power and heat your home. It also allows you to see what you need to do in order to make your home more efficient.
It is important to know that an EPC is valid for ten years so you may already have one, but it is best to check. Your estate agent should help you sort out your EPC if you need a new one. An EPC will roughly be around £67.50 but, it can be between £35 and £120.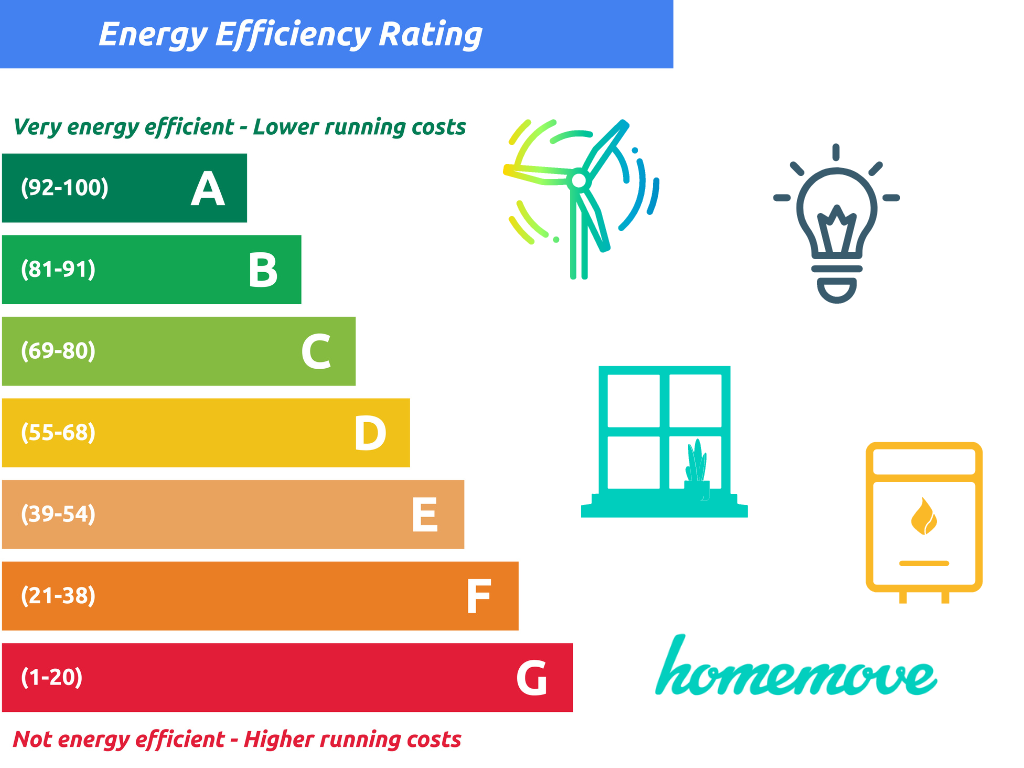 Land Registry/Property Title Deeds
Land registry documents show who owns a property and what mortgages and other charges that are registered against it. You will need to transfer these title deeds to the buyer when the sale goes through. So, it is important you have them. You should have been given them when you moved into your home. However, if you unable to find them then speak to your solicitor or mortgage company to see if they have the original deeds. If you have to get a new copy then it will cost around £3 for each document.
Leasehold and Share of Freehold
Your home may be leasehold or freehold. If your home is leasehold then you will need to fill out a TA7 form before selling. This form includes plans for any considerable works on your home, ground rent, the service charges, is they any asbestos surveys been done, the insurance policy details and details on the management company. Whereas, if your home is a share of freehold, you will need to show the 'share certificate'.
Property Information Form
A property information form, also known as a TA6 form is a document that contains information about your home. It is used to help the buyer understand more about your home and to make sure that they are aware of any potential problems that could arise. What will included on the form is:
Complaints and disputes
Boundaries
alterations, building and planning control
proposals and notices
insurance
warranties and guarantees
rights and informal arrangements
environmental matters
services
parking
utilities and services
who lives at the property
information about the transaction
Electrical Certificate
An electrical certificate is not required by law if you have had no work done to your wiring, but it is strongly recommended. This is because it shows that the electrical system in the property is safe and meets current standards. An electrical certificate will cost around £250, but this may vary depending on the size of the property. However, if you have had anything done to your wiring since January 2005, then you must have a Part P Building Regulation Certificate. If you are unsure about this certificate you can get in touch with the electrician who did the electrics for you.
Gas Certificate
Like the electrical certificate you don't have to by law have a gas certificate to sell your home. However, it is good to get a engineer to check that your gas is safe. If you have a gas boiler than you should already have a gas safety certificate from your last service. Having the certificate will show the buyer you are trustworthy and have made sure the home is safe to live in.
FENSA or CERTAS Certificate
A FENSA or CERTAS certificate is needed if you have had any double glazing or loft insulation installed in your property. This is because it shows that the work has been carried out to a certain standard, and that it meets current building regulations. The certificate will cost around £40, but this may vary.
Building Regulation Certificate/ Planning Permission
You will need to provide a buyer with the building regulation or planning permission, if you have made any changes to your home such as an extension. Sometimes you are allowed to do work without asking for planning permission if it falls under 'permitted development'. However, If you aren't sure if you needed planning permission, you can check with your local authority or the company who did the work. As a buyer it can be hard for them to get a mortgage if you have an illegal addition to your home, but it can be overcome by getting indemnity insurance.
Summary
So there you have it, a list of documents you need to sell your home. While some are required by law, others are simply good practice. If you are struggling get in touch with your solicitor, mortgage advisor or estate agent to help you out, becuase making sure you have then ready will help the selling process go smoothly and give buyers confidence in your home.