Want to make the leap of moving to your dream home a reality but unsure of the steps involved to sell your home? Then follow this handy step-by-step guide we pulled together to help you understand the process involved in selling your home.
1. Decide if now is the best time for you to sell your home
The first thing you need to do is decide whether now is the best time for you to sell your house.
Finances: Based on the UK's average house price of £286,000 the cost in 2022 of selling your house is £5,583. This includes your estate agent fees, conveyancing fees, EPC fees, mortgage fees and removal fees. Take a look below at the cost breakdown for selling your home. You also may need to talk to your mortgage lender to see if there are penalties for exiting your current mortgage deal by selling your current home.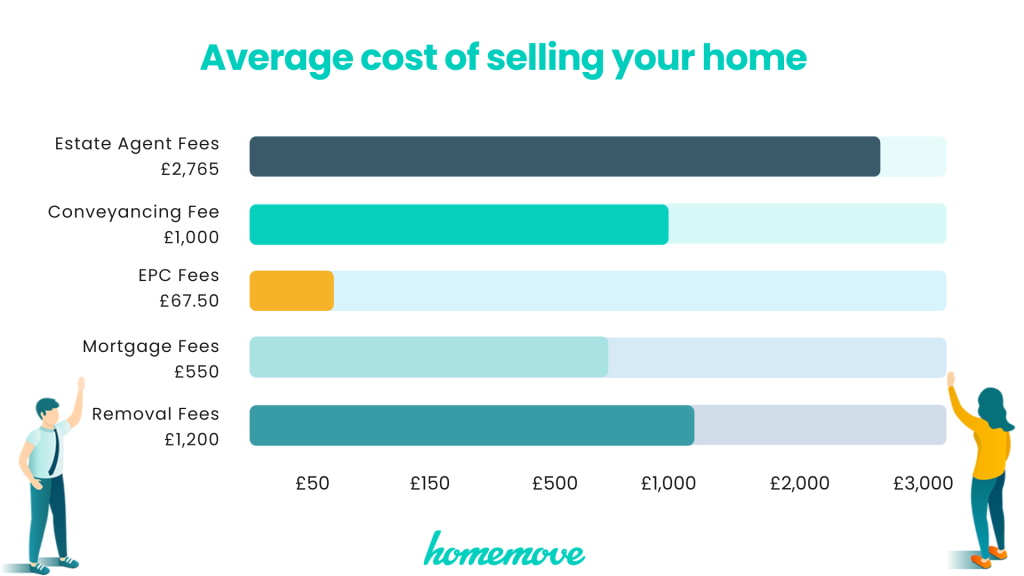 The time of the year: The housing market is cyclical! The best time to sell your home is spring time as people want to start afresh in the new year and the second best time is Autumn. Summer isn't the best time as a lot of people are away on holiday, so it may take a little longer to sell. This doesn't mean you can't sell in Summer or Winter, but if time is not on your side, it is definitely something to consider.
Economic conditions: The current housing market should be taken into consideration. What is the property market and economy like? Is there going to be enough buyers? Are current house prices getting higher or lower?
2. Choosing the right estate agent to sell your home
Finding the right estate agent is an important step in the process. There is the option to not use an estate agent to sell your home, however this could end up being risky as it would take up a lot of your time and you would have to do the whole selling process yourself.
We wholeheartedly believe in using a good reputable estate agent which is why we exist to take that stress of finding one away! Use our website to find the best estate agent in your area now!
A good estate agent will be able to:
Take professional photographs of your home.
Provide you with striking 'for sale' signs so locals can be notified that the property is on the market.
Offer expert advice on what they think the value of your home is.
Stage your home and get your home sale ready.
Deal with viewings and negotiations of your property.
Negotiate on your behalf to get the best price for your property.
How to pick an estate agent:
When choosing an agent do your research first. Take a look at the reputation of the agent, do they have good reviews and testimonials from past sellers? Look for the number of reviews as well as the number of stars.
Don't choose an agent just because they have the cheapest fees. Look for the best agent – they are usually not the cheapest because they have lots of business and for good reason.
Some agents will charge a fixed fee. Usually this will be shown on their website, but if you are unsure call them and ask. Certain online-only agents only charge a fee upfront but remember, once you pay this fee there is no incentive for the estate agent to sell your home for the best possible price or at all for that matter.
Find out if you will still have to pay a fee even if your home does not sell through that agent. Look out for agents saying 'no sale, no fee' this means you only pay if the agent sells your home.
Look at how long it takes them to sell a property, this is useful information if you are looking for a quick sale. Agents that know how to market a property will often sell your home quickest.
How many properties do they have for sale and have they sold properties in your area before? If they have sold homes in your area before they will understand the best ways to market your home in order to sell.
A good way to find a trusted agent in your area is to enter your postcode on our website. Homemove has a full panel of the best estate agents to choose from in each area. This will give you all the information about the agents in one place and how to contact them. We'll even reward you with cashback if you successfully sell with a trusted Homemove agent.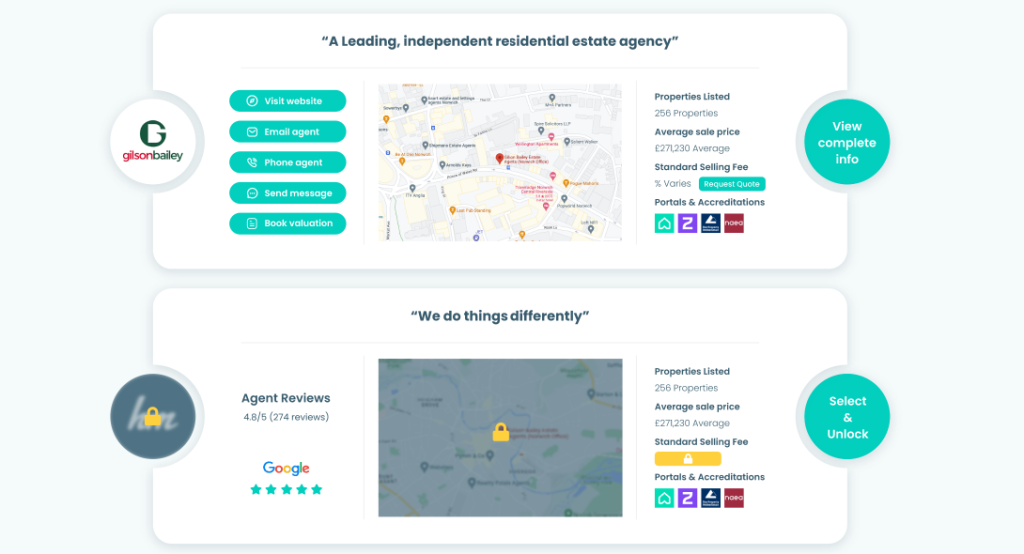 3. Property Valuation
You will need to get your property valued in order to help you set a price for your property. An estate agent will be able to offer their advice on what they think your home is worth.
You can also do your own research to understand what your property should sell for. Look at properties for sale in your area using Haus and see what they are selling for to give you an idea.
Remember that you have the final say on the asking price of your property, so make sure you do your research but also listen to the agent's advice because getting this wrong could risk the chances of your home selling or mean that you sell your house for much less than it's worth.
4. Sort out your Energy Performance Certificate (EPC)
By law you must have an Energy Performance Certificate (EPC) if you are selling your home. An EPC tells you the efficiency of energy in your home and has a rating from A to G.
They are valid for 10 years so your home may already have one, but you must check as you can't sell your home without one.
If you do not have one you can buy one, which usually costs between £35 and £120. Once this is done your house is ready to go on the market.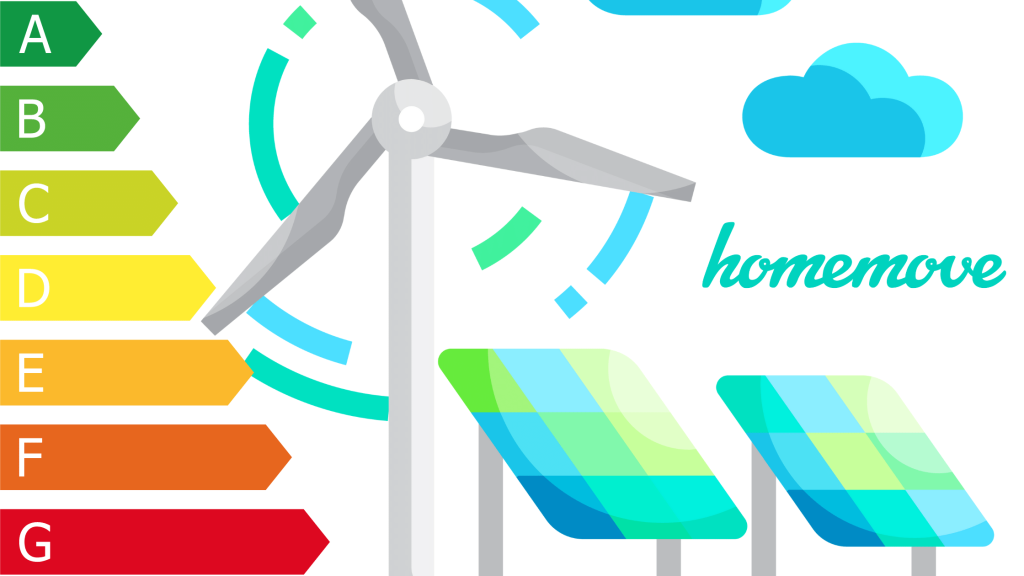 5. Getting your house market ready
Get your home 'sale' ready. This is the time to declutter your home and give it a good clean.
You don't have to spend a lot of money to get your home 'sale' ready or have a completely new kitchen put in. Some ideas are, to go over your house with a lick of paint, tidy away any toys or clutter, put some flowers out and make your home smell nice.
Don't forget the outside of your property. Clean your windows, mow your grass, fix any fences or gates and paint them if needed, add some flowers or hanging baskets as well.
The outside of your home is what buyers will see when first arriving for a viewing. Most impressions are made quite quickly, so if the outside of your home looks welcoming and clean, this will make the buyers want to go in and look around your home. First impressions count!
6. Conduct Viewings
Once your house is decluttered you can carry out viewings. The benefit of using an estate agent is they will sort out the viewings for you and show potential buyers around your home, they will also know the best way to show off your property and handle any questions. It removes the awkwardness of the whole process too!
It is best to conduct viewings when you are out of the house, so work with your agent to sort this out.
7. Find a conveyancing solicitor to sell your home
The next step is to find a conveyancer. They will deal with the legalities of selling your property. It is better to get a conveyancer sooner rather than later as you don't want any delays in the process.
Finding a conveyancer is a similar process to finding an estate agent. Take a look online at good conveyancers and the fees they charge. You can also get a recommendation from your estate agent.
8. Accepting an offer
You are now ready to accept an offer. This part is great but if you have more than one offer don't rush into accepting the highest one. Talk to your estate agent because you might want to take into consideration:
Do you trust the buyer? Offers can fall through for many reasons, is the buyer reliable?
Is the offer fair? If the offer is under your asking price are you happy with this or would you like to try and negotiate?
Is the buyer a part of a chain? Chains usually means complexity and higher risk of fall throughs.
Is it a cash or mortgage buyer? Getting a mortgage can take more time than a cash buyer.
Once you have decided on a buyer you are now ready to do the exciting part and accept an offer!
9. Exchanging contracts
The next step is negotiating the contracts, some of the things that might come up are:
Completion day: this is the date in which you will have had to move out of your home by. You might want to consider the date in which the buyer has to move out of their home and work it around that.
Fixtures and fittings: you will need to decide on what you want to take with you and what you will be leaving behind but be fair to the buyer and check that they are happy to keep your unwanted items otherwise you are adding stress to their move. Consider freecycling to someone that genuinely wants it on sites such as freecycle.
Surveys: if there are issues brought up in the survey the buyer might negotiate the cost of the house or ask you to fix them before buying. This is where things can stall and where buyers will look to put pressure on. Consider whether they are reasonable concerns or not.
Even though you have accepted an offer that doesn't mean the buyer can't change their mind, so getting the contracts done is very important. Once the contracts are signed and exchanged the sale has legally been completed.
10. Completion and moving day
This is the final step in the selling process. Completion day is the transferring of ownership from the seller to the buyer. You will need to be moved out by this date so make sure you have everything ready.
If you are hiring a removal company, do it in advance to ensure you get them on the day you want at the lowest price possible. Have all your keys ready to give to the new owner, read your water, gas and electricity meter and leave your home in a good condition for the new owners.
The mortgage funds will be transferred from the buyers conveyancer to the sellers conveyancer on this day. Your conveyancer will also take their fees and the estate agent fees, as well as paying off any outstanding mortgage.
Once all this is done the conveyancer can transfer the rest of the funds to you.
If you are buying and selling the conveyancing solicitor can complete all this on the same day. The ownership is now transferred, you can hand over the keys to the buyer and move into your new home.
There, that wasn't so stressful after all was it? Don't forget to use homemove to make the sale of your home stress-free!