We have created this guide to help you understand everything you need to know about an EPC. We are going to cover:
What an EPC is
How they work
Why they are important
How to get one
How much they cost
How to improve your EPC rating
What is an EPC?
EPCs are Energy Performance Certificates, which provide you with information on the energy efficiency of your home. They help potential buyers understand how expensive it would be to heat and light and how its carbon dioxide emissions compare to other properties. EPCs are required by law when selling a property in England, Wales or Northern Ireland. To find out if you already have one, go on the official government website and search your address.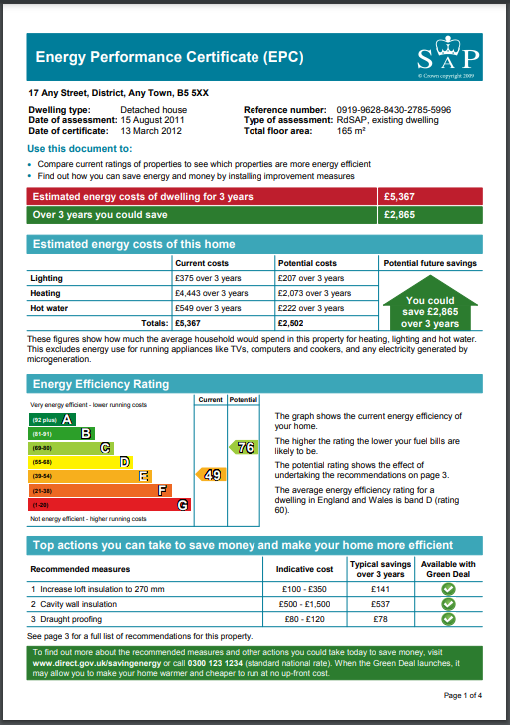 How does an EPC work?
EPCs are valid for 10 years, and an EPC assessment must be carried out by a qualified assessor. The EPC will give the property an energy efficiency rating from A (very efficient) to G (inefficient) and is based on the energy performance of the property. The EPC will also include recommendations on how to improve the energy efficiency of the property.
Why are they important?
They are important as a potential buyer will want to know how much it would cost to heat and light your home. The lower the rating the more it will cost them. Also, it will provide a potential buyers with ways they can improve energy efficiency in the home.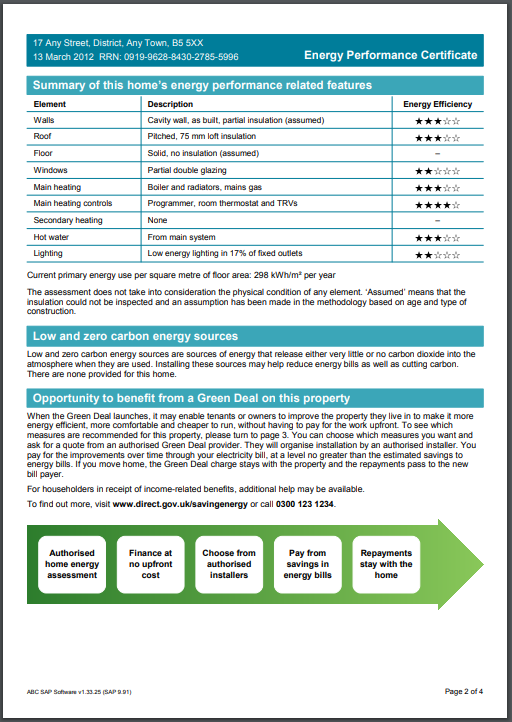 How do you get one?
A domestic energy assessor will come to your home and look at different factors to determine the rating. Factors that may be included in the assessment are:
The construction type of your home
What type of insulation you have and how much there is -They will look at your loft to figure out how much insulation you have.
What lighting you have in your home – They will look at how many light fittings there is and what type of bulbs you have, are they low energy bulbs?
Heating systems in your home – the assessor will look at stuff like your radiators and boiler as well as any other heating systems you have in your home.
They will also take measurements and photographs of your home and may ask you questions. Such as, if you have had work done to your home, when your home was built and what electric meter you have. The EPC assessment should take around an hour to complete. You will then be given a copy of the EPC certificate when the assessment is finished.
If you are selling your home and unsure on how to sort your EPC, then hiring an estate will be a great help. They will make sure the EPC is sorted out and you won't have to worry. If you would like to find a trusted estate agent in your area enter your postcode on homemove. We have hand picked and only partnered with the best estate agents. So you can be sure to find a great agent ready to help.
You can also find an assessor online to do the assessment. If you would like to do this you can find one on the government website here.
How much does an EPC cost?
The cost of an EPC is usually between £35 and £120. However, it depends of certain factors such as, how many bedrooms you have, the type of home you have, the size of it and the location of your home.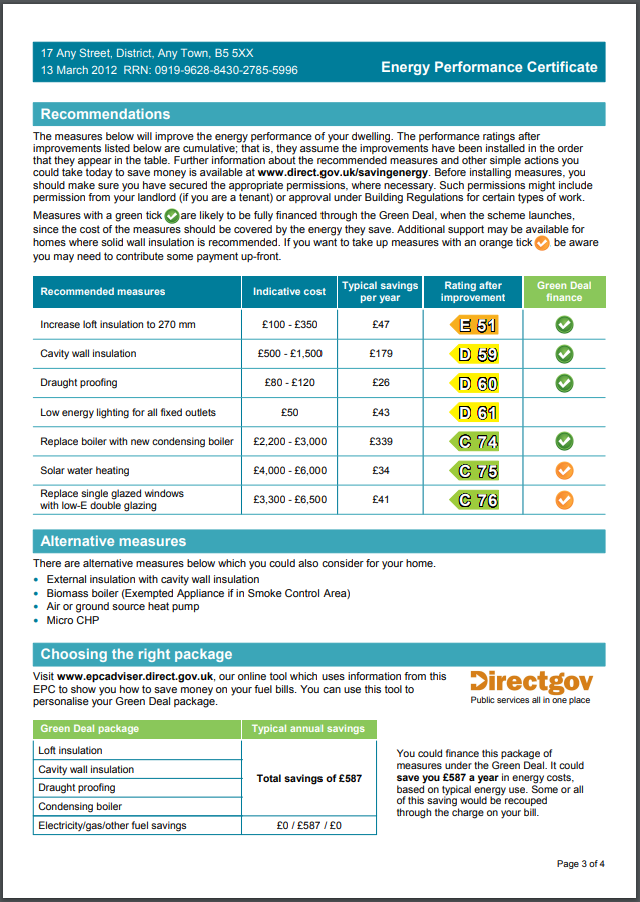 Can you improve your rating?
Improving the energy efficiency of your home can be a great way to save money on your energy bills, and make your home more attractive to potential buyers. There are a number of things you can do to improve your EPC rating, such as:
Change to LED lightbulbs – this is one of the cheaper and easier ways to improve your rating.
Upgrade to double glazed windows – this will help to stop heat escaping through your windows.
Insulate your roof and walls – put some insulation in your roof or add to it if your insulation is below the recommended amount of 270mm. You can also put cavity wall insulation into your home to improve the rating.
Get a smart meter- this will allow you to see how much energy you are using, you can then work out how to improve if you are using a lot.
Upgrade to a better boiler- your EPC rating could be increased by upgrading to a more efficient boiler.
You could add solar panels however this option can be expensive so it is best to try the options listed above first.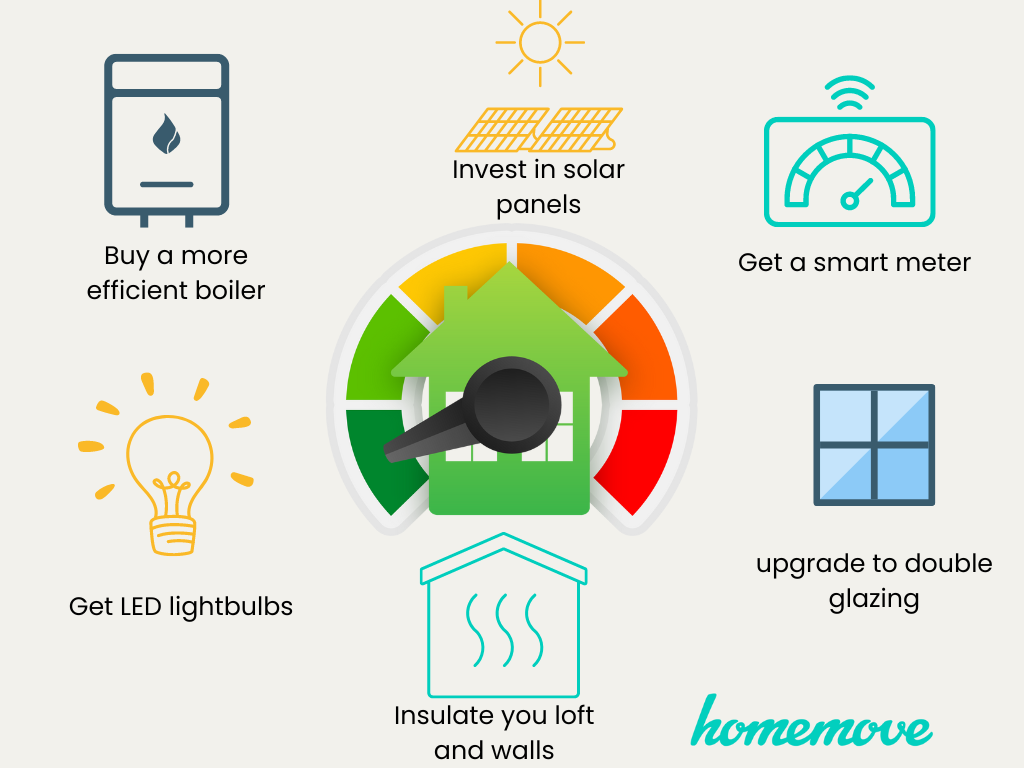 Summary
You should now know everything you need to about an EPC. From how important they are for selling your home to how you can improve on your rating. If you still need help then make sure to get in touch with an estate agent.